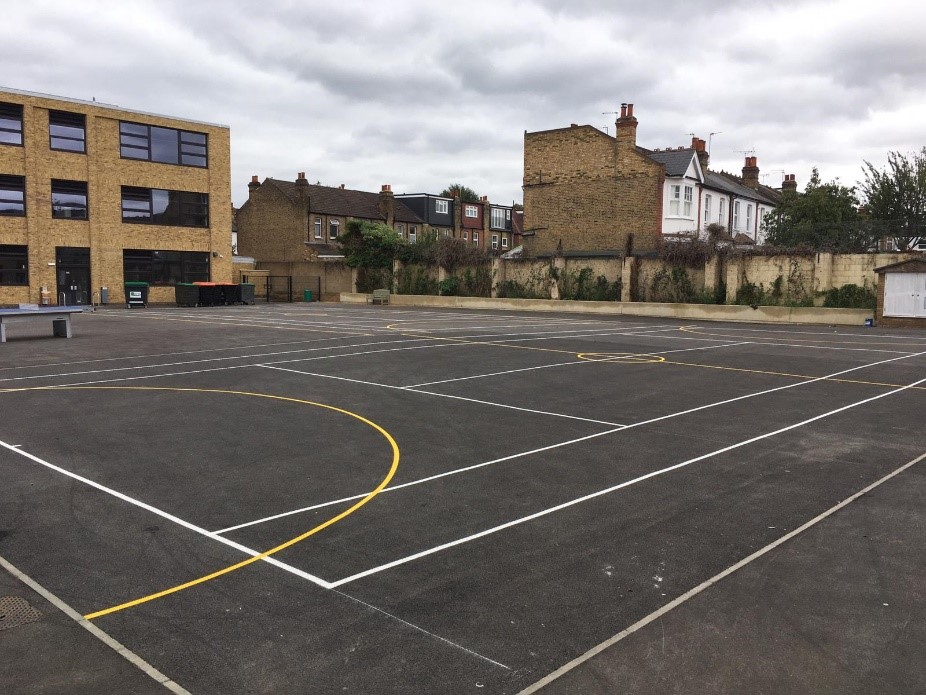 We are at the 'finishing touches' stage of the building project and the new school is looking superb.
Mr Bedford and Ms Trewin are already in residence in their offices in Senior House and Mrs Mitchell has the office team established in the reception area where the temporary plywood shutters will come down ready for the return of the rest of the senior team and staff on Tuesday 1 st and Thursday 3rd September respectively.
The IT teams have performed an astonishing feat to get the Performance Centre commissioned with full lights and sound
in addition to all of the classroom computers and screens.
The Learning Resource Centre at the very top of the school has taken shape and promises to be a real haven (once the books find their way onto the shelves).
And finally, the outside areas have come together – with external pitch markings and even a school badge.