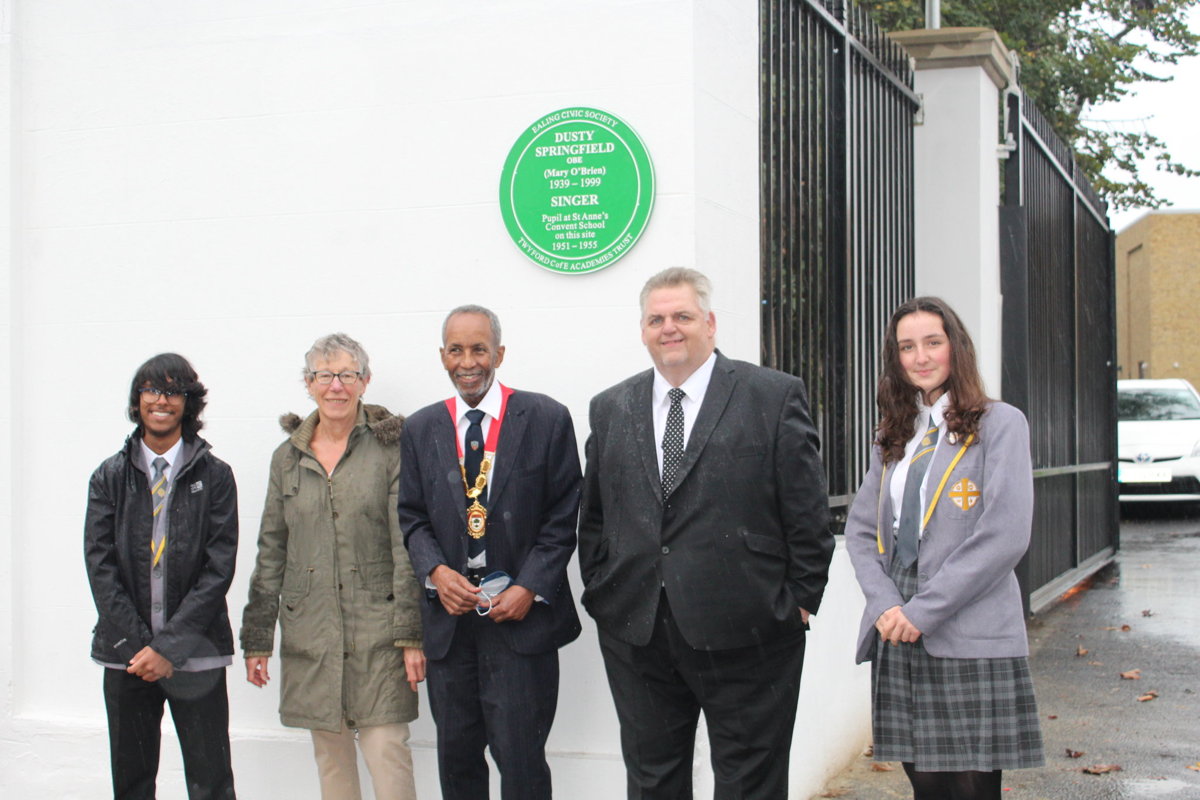 Students may have noticed we have a new green plaque on the front wall to honour a former pupil, Dusty Springfield OBE, after whom one of our houses has been named.
The singer, then known as Mary O'Brien, was a pupil at St Anne's Convent School on the site from 1951-1955.
As a famous local resident who died over 20 years ago she was a suitable candidate for an Ealing Civic Society green plaque, the first in Northfields ward.
Our building contractor, Bowmer + Kirkland kindly sponsored the plaque for the local community.
After a brief talk about the school association and her career by Mr Bedford, Associate Headteacher and Cllr David Millican, Keith McGinness of Bowmer + Kirkland unveiled the plaque with Ann Chapman, Acting Chair of Ealing Civic Society. The Mayor of Ealing and our Head Girl and Head Boy were also in attendance.