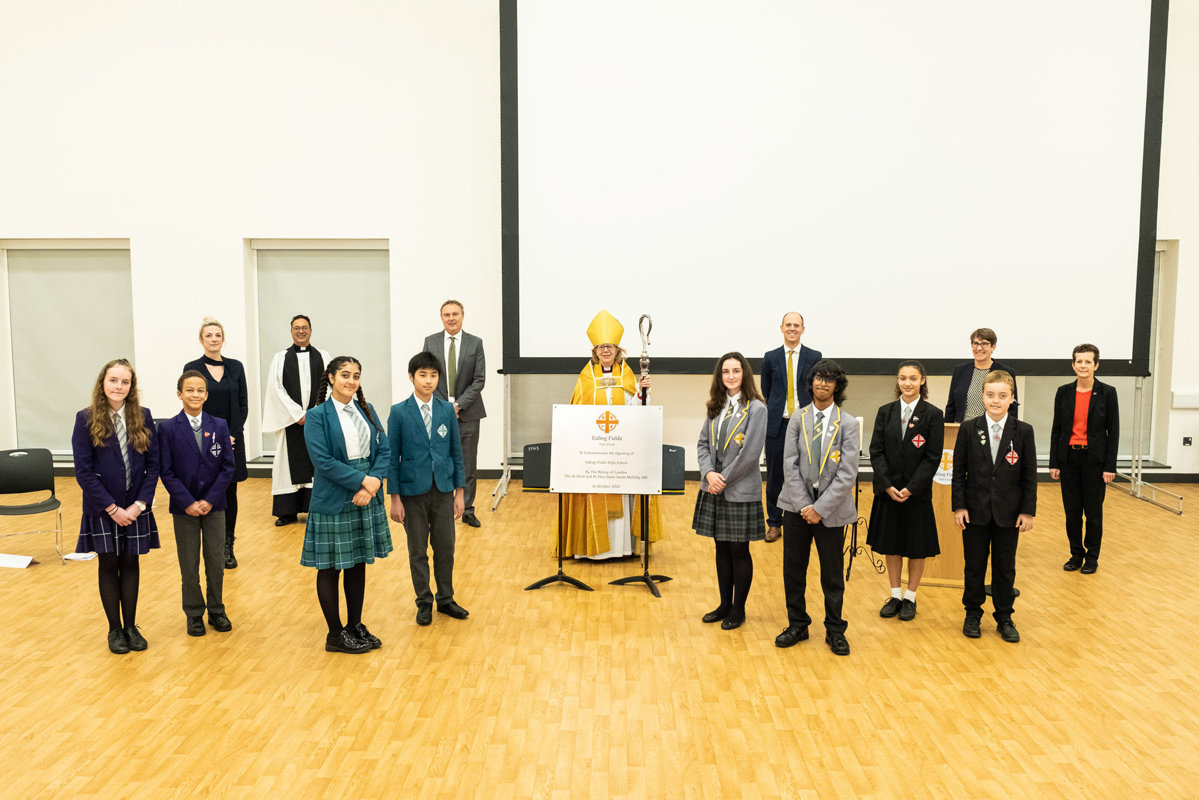 On Tuesday 13th October the new school building was officially opened by the Bishop of London, The Rt Revd and Rt Hon Dame Sarah Mullally DBE.
In keeping with official guidance, only a limited number of guests could attend including student, staff and governing body representatives from each of the Trust schools, Ealing Council, Bowmer + Kirkland, the Department of Education, London Diocesan Board of Schools, The Mayor of Ealing and the Area Dean.
We were also honoured to welcome a member of the Lawrence family who previously owned the site (after whom the Lawrence Wing and Senior House are named) and the Deputy Ambassador of the Kingdom of Saudi Arabia.
The visit started with a tour of the school during which Bishop Sarah dedicated the school chapel and joined a Student Council meeting.
Bishop Sarah then officiated at a service of dedication attended by Year 7 students.
At the end of the service a commemorative plaque was unveiled, symbolically by students from all four Trust schools. The plaque has now been installed in reception.
Bishop Sarah also opened the Trust's other new school, Ada Lovelace CofE High School and commented: "It was a pleasure to join staff, students and guests to celebrate this momentous occasion and to dedicate and bless the two new schools. My sincere congratulations and thanks go to all those involved in the project, from the architects and developers to the staff and students. May God bless the schools and their communities that they will flourish."
Some highlights of the day are captured in the slideshow below: