Madrid residential
During Enrichment Week 2019 (Monday 8th July – Friday 12th July 2019). Year 8 students of Spanish are attending a residential trip to Madrid, Spain.

This will be a fantastic opportunity for students to practise their Spanish language skills and to visit places of interest in Spain. During the trip, we will visit a number of historical tourist attractions, including the Museum Reina Sofia, the Royal Palace, Prado Museum and the beautiful Roman town of Segovia and Toledo.
Daily updates will be posted on this page for parents/carers.
8th July 2019 - We have received an email from Mr Bird that all students have departed safely for the Madrid residential trip
8th July 2019 - It has been a long, but brilliant day for all involved. After a heavy delay at Gatwick, we arrived in sunny Madrid and took the coach to our hotel. We all comfortably settled into our rooms before heading out for a delicious Mediterranean buffet meal; absolutely loved by all. We walked through the Opera square and past the Royal Palace; before returning to the hotel for a good night's sleep. Tomorrow, we are heading to the Retiro Park and then have a guided tour of the city; before some shopping time and a delicious evening meal. We are making every effort to speak in Spanish and are having a lot of fun along the way. All students have behaved very well; particularly having to wait a long time in queues at Gatwick. Well done to all involved!
9th July - We have had a very busy day. Happy birthday to Matilda. We enjoyed celebrating this at dinner tonight. We started the day in the wonderful Retiro Park; where we also had a delicious lunch. We then went on a walking tour through Madrid; taking in a number of historical sights and learning a lot about the history of the city. This was concluded with some delicious churros and chocolate; a delicacy here in a specialised venue. Shopping time then took place in Sol and we had a great meal together before returning to the hotel. We are now ready to sleep and then will be getting ready to travel to Segovia tomorrow. All very excited.
10th July - We have enjoyed a wonderful trip to Segovia today. Lots of walking, lots of speaking Spanish and a fantastic number of historical sites viewed. All students behaved brilliantly and were fantastic ambassadors for the Ealing Fields community.
We also went back to the Retiro Park and all had fun playing sports and sensibly enjoying the sun. We then walked to dinner and had some more shopping time. Everyone is asleep now; ready for tomorrow's trip to Toledo. We realise that it is going to be very hot and so every student will be given additional cold bottled water and we will ensure that we are back in Madrid before the temperatures reach 40 degrees! We hope to go back to the park and we have a fantastic final tapas meal planned for tomorrow night.
Loving our trip to Madrid!!!
11th July - We enjoyed our trip to Toledo today. Some spectacular views and lots of opportunities to speak Spanish. We had a great final tapas meal in Sol and tried lots of new dishes. The heat has been a factor today. We have had lots of water. We are now ready for bed.
Tomorrow (Friday); we have a final visit to the Reina Sofia gallery. We will then take the coach to the airport. Students will text when we leave Gatwick in terms of what time to collect students from Ealing Fields. If all is on time, we should arrive between 8pm and 8.30pm. We would be grateful if all parents can make every effort to be on time to collect students. Many thanks.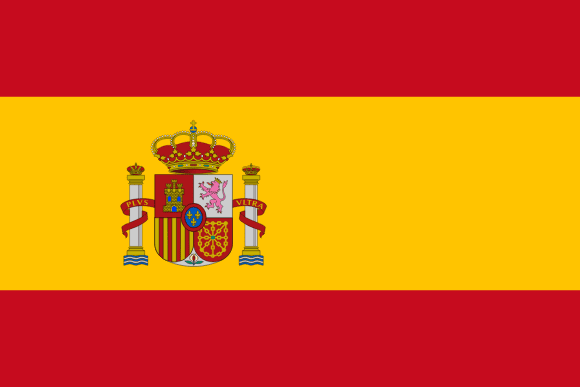 ---