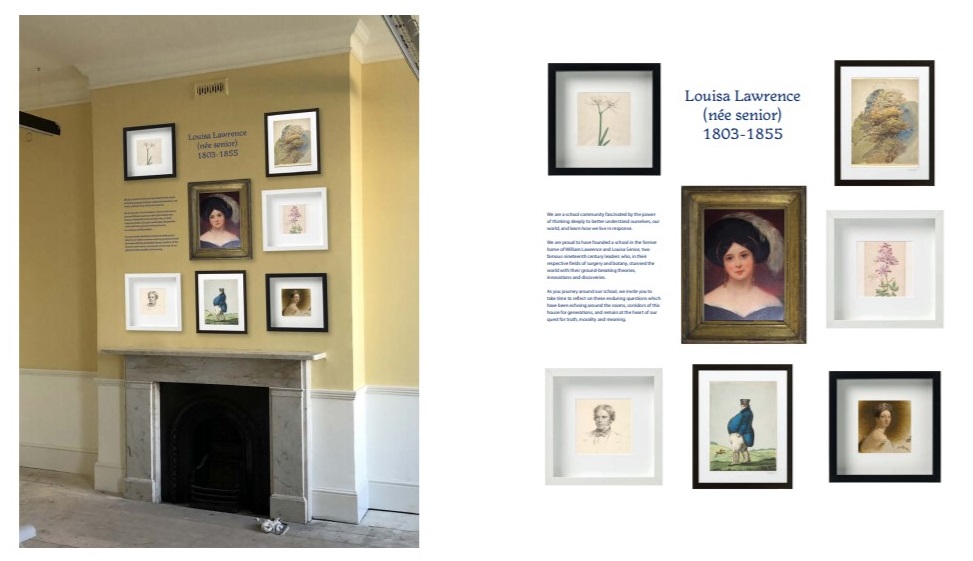 From 30th March there has been a two week delay on the construction site as appropriate measure were put in place to ensure the safety of construction workers in line with government guidance relating to COVID-19. The site will re-open on Tuesday 14th April and the project is still expected to complete in time for the school to move in for the autumn term.
Work has continued behind the scenes with our creative design consultants to ensure the unique identity of Ealing Fields is reflected in its décor and glazing manifestations as the building reaches the later stages of its completion – including decoration and fit-out.
Senior House is the most advanced at this stage and we have imagined displays which capture the sites history and intellectual inheritance.
The window manifestations which we have chosen are stylised versions of botanical sketches from Louisa Senior's own collections – as well as capturing the Ealing Fields flame.
The main classroom block, which we are calling the Lawrence Wing, has a number of big windows where this manifestation can be used to unify the old and new parts of the building. These sketches also show how the school's motto and colours will be used to capture the school's ethos and energy.