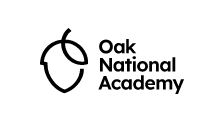 Twyford CofE Academies Trust are delighted to announce that we are partnering with Oak National Academy to create lesson resources to support teachers across the country.
The Trust has been selected as the subject lead for English secondary curriculum to develop and produce high-quality resources for pupils in Years 7 – 11.
Key to becoming a curriculum partner was the impressive multi-academy trust (MAT) Progress 8 Score of 0.93 (showing how much progress pupils made across 8 qualifications between the end of Key Stage 2 and the end of Key Stage 4, compared to other similar pupils nationally) making it the highest scoring multi-academy trust in the country. This relates in particular to the exceptional results achieved in English at William Perkin CofE High School and Ealing Fields High School. (Progress 8 scores overall +1.00 for William Perkin and +1.32 for Ealing Fields and +1.22 and +1.26 for English respectively).
Oak National Academy was set up in April 2020 as a rapid response to the coronavirus outbreak to provide free and accessible electronic lessons for all and has become the new national body supporting curriculum. The government is making a significant investment in Oak to create national resources from KS1 – 4 in core national curriculum subjects over the next three years.
Matt Hood, chief executive of Oak National Academy, said: "Oak's new curriculum partners will draw from and share with the sector their deep expertise whilst developing high quality curriculum resources for tens of thousands of teachers into the future."
Dame Alice Hudson, Executive Headteacher of Twyford CofE Academies Trust said, "Our English curriculum is built on a firm foundation of the most up to date research into reading and our commitment to make it accessible to all students. We are delighted to be partnering with Oak on this new venture which builds on the ambition of our talented staff and success of our students."
This new partnership comes soon after the Trust's teaching school hub Teach West London was appointed initial teacher training provider (ITT) for primary and secondary teachers from September 2024 and the newest school in the Trust, Ada Lovelace CofE High School received Outstanding at its first Ofsted inspection.